ICEE.Space is an international space tech test, research, and development startup. We are based in Europe and backed by the European Space Agency's Business Incubation Centre in Prague, Czechia.
At ICEE.Space, we utilize Isolated Confined Extreme Environments as a testbed for present and future human space exploration. We are young, versatile, interdisciplinary, and passionate beyond the Kármán line to make human space exploration safer, more efficient, and more approachable for all.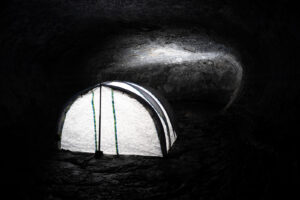 CAPABILITIES, PRODUCTS AND SERVICES:
ICEE.Space provides high-fidelity analogue research on Earth to support human & robotic space exploration in space.

We offer an Analogue Astronaut Kit, allowing anyone to conduct analogue space research with high scientific returns, which consists of 2 products:
inflatable, scalable, mobile analogue habitat,
ergonomic, functional analogue spacesuit platform for in-suit technologies.

We also offer 3 branches of services:
extreme environmental training and testing services.
Consultancy for analogue expedition planning, logistics, and mission control.
Education, workshops, and outreach for high school to graduate student level training and inspiration sessions.
WEBSITE: https://ICEE.space
Contact: info@icee.space
Represented at IAC by:
Marc HEEMSKERK
CEO + Co-Founder