European Space Agency

ESA is an international organisation which was formed out of the European Space Research Organisation (ESRO) and the European Launchers Development Organization. The basic act of ESA is the Convention for the establishment of a European Space Agency, signed on 30th May 1975, in Paris. The purpose of the Agency shall be to provide for and to promote, for exclusively peaceful purposes, cooperation among European States in space research and technology and their space applications, with a view to their being used for scientific purposes and for operational space applications systems.
More information about ESA can be found here.
European Union Agency for the Space Programme (EUSPA)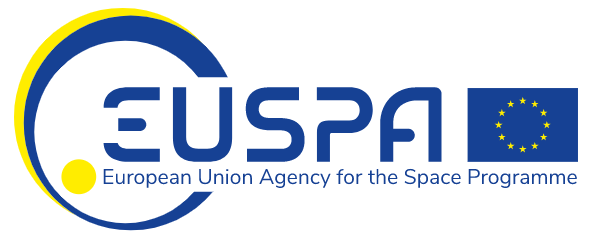 The adoption of the Regulation establishing the new EU Space Programme on April 27 marks a new beginning for the EU Space Programme and for the European GNSS Agency (GSA), which has now officially evolved into EUSPA, with an expanded mandate and new responsibilities.
Under the new Space Regulation, EUSPA's mandate will now include increased responsibilities in managing the exploitation of Galileo and EGNOS, including their service provision and operational security. Furthermore, the Agency's new remit includes coordinating the user-related aspects of GOVSATCOM in close collaboration with the Member States and other involved entities. 
More information about ESA can be found here.