OPTOKON Group and ARCON have entered into a partnership to provide advanced products and services in the field of cyber security.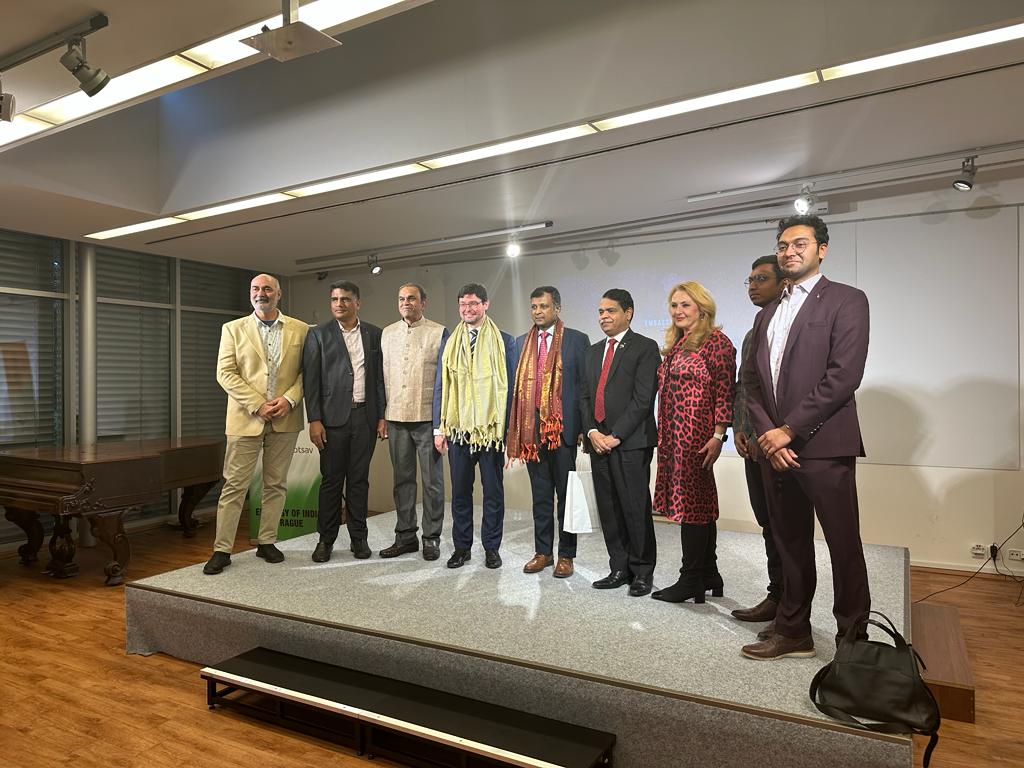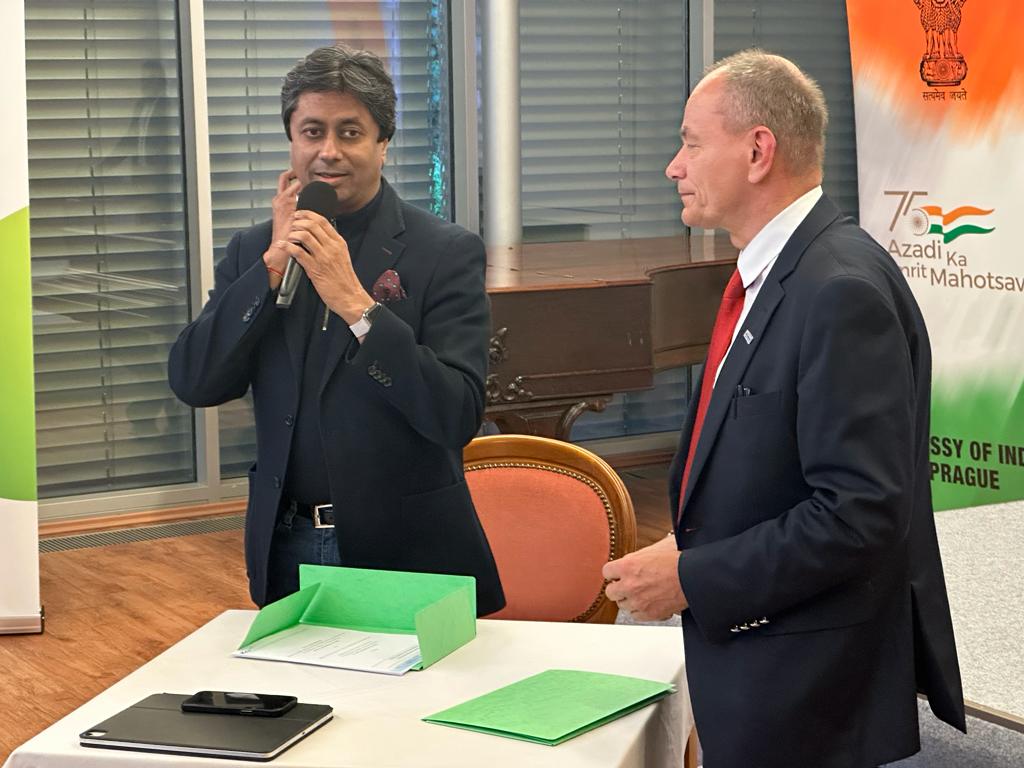 Czech Republic & India – April 18, 2023
The OPTOKON Group and OptoNet Communication are proud to announce a new partnership with ARCON, India, aimed at advancing the development, production, and sale of cutting-edge telecommunications and cybersecurity products. The partnership will serve the military and space industries and will include a focus on privilege access management, identity threat detection and response as well as security operations centers.
As part of this partnership, ARCON and OptoNet will work together to develop a go-to-market strategy for their cybersecurity products and services in the region. This collaboration will enable OptoNet especially with its new datacenter and a well established fiberoptic backbone to offer highly specialized Cybersecurity Services such as Security Operations Centre and Identity Access Management Services as a SaaS offering to a large number of clientle in the region.
The Memorandum of Understanding was signed at the Embassy of India in Prague, Czech Republic on Tuesday, April 17, 2023, under the patronage of the Ministry of Transport of the Czech Republic. This marks an exciting milestone in the growth of both companies, as they join forces to tackle some of the most pressing challenges around cybersecurity especially for critical national assets.
Jiří Štefl, the General Manager of the OPTOKON Group says:
"We are thrilled to be partnering with ARCON to develop advanced telecommunications and cybersecurity products for the military and space industries. This collaboration is a testament to our commitment to delivering innovative solutions to our customers, and we look forward to working together to meet the evolving needs of the market."
About OPTOKON
OPTOKON a.s. is a leading global producer and supplier of premium active and passive fiber optic components specializing in fully tested integrated data network, FTTx, and tactical military solutions. Our components and solutions can be found in applications in businesses, communities, and armed forces throughout the world.
In May 2020, OPTOKON signed a Cisco Solution Technology Integrator Agreement meaning that the company is entitled to 'design in' Cisco products and software into OPTOKON solutions. OPTOKON is also a Select Certified Partner of Cisco with Express Specialization.
The operational management structure of the OPTOKON Group is based on a matrix organization consisting of six manufacturing divisions utilizing state-of-the-art technology and strong technical expertise to create the OPTOKON product portfolio. This is coupled with regionally managed OPTOKON facilities comprised of company branches and distribution outlets thus ensuring an active global distribution network to meet customer demand.
The OPTOKON Czech and Malaysian calibration laboratories offer accredited calibration services. Our accredited Testing Division conducts mechanical, thermal and EMC tests.
About OptoNet
OptoNet Communication operates DATOVÉ CENTRUM VYSOČINA, which provides services to telecommunication companies, internet providers, and system integrators. In brief, all those whose operation and business success depends on a high level of use of information communication technologies. The data center is also a solution for companies looking for premises for a backup data center. DATOVÉ CENTRUM VYSOČINA is a professional and modern solution for the location and management of servers and other ICT infrastructure elements.
About ARCON
ARCON headquartered in Mumbai is one of the worlds leading cybersecurity security company offering Identity Threat Detection and Response solutions to more than 1500 large enterprise customers that include major Banks, Government Organizations, Defense, Telecom gaints, Oil and Gas majors, Utilities, Health and other large conglomerates. One of the leading products offered by the company is the Privilege Access Management Solution which protect some of the largest IT Infrastructure across the world and the product is recognised as a Leader in the Gartner Magic Quadrant Report 2022 and has also been highly rated in terms of functionality in the Gartner Critical Capabilities Report for Privilege Access Management 2022.
In collaborative discussion with leading Space Research Organisations, ARCON has evangelised and evaluated typical use cases to extend its Privilege Access Management capabilities to space assets. These includes advanced communication systems and legacy space infrastructure on satellites that needs to have control over privilege access.
www.arconnet.com
Source: OPTOKON GROUP