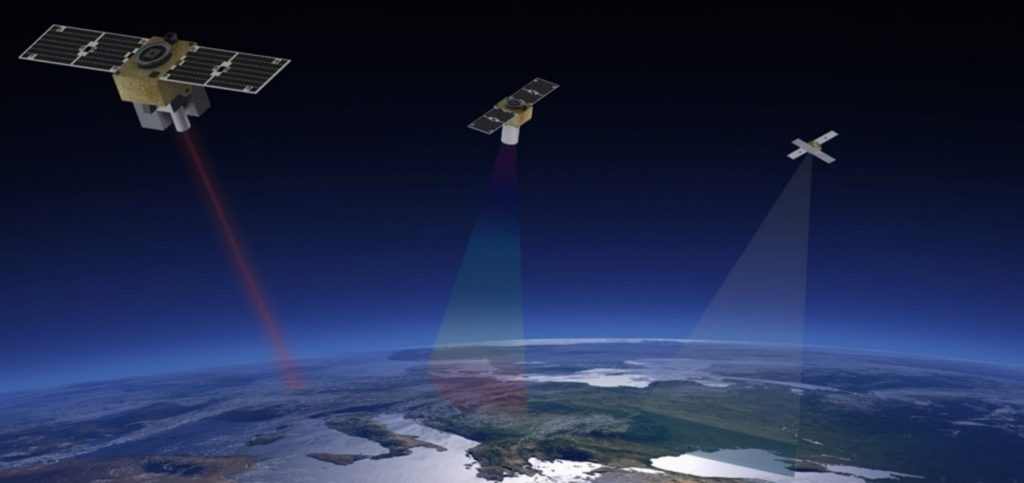 G.L. Electronic has signed recently a contract with OHB LuxSpace to provide development, production and testing of harnesses for the Triton-X Heavy Platform. The harness is part of the development by OHB LuxSpace with support of the ESA's programme of Advanced Reserach in Telecommunications System (ARTES), of its next generation smallsat (microsatellite) platform: Triton-X. OHB LuxSpace, the Luxembourg subsidiary of the space and technology group OHB SE, signed a Partnership Projects contract with the European Space Agency (ESA) in May 2021 to develop the Triton-X Product Line.
"The multipurpose, scalable and powerful Triton-X Platform is intended to become a leading commercial product for Customers worldwide enabling affordable regional and global microsatellite systems, also in constellations. G.L. Electronic's harnesses presents a suitable match for the LuxSpace Triton-X solution by ensuring vital connectivity between satellite equipment" explains the G.L. Electronic Product Manager for Space Manufacturing, Jan Novotný.
These new, affordable, versatile, and modular Triton-X microsatellite platforms allow for easy adaptation to different missions such as e.g. Earth Observation (EO), Situational Awareness (SA), Telecommunication and SIGINT, In-orbit (technology) demonstration (IOD) and In-orbit Services (IOS).
The Triton-X platform product line for smallsats is offered in three mass classes: Light (L) / Medium (M) / Heavy (H). These Light, Medium and Heavy, highly modular and flexible platforms are based on a common set of qualified products ensuring one-time engineering costs. Within the same class, it is then possible to select complementary equipment from the Triton-X Catalogue in order to fine-tune the design of the selected Triton-X platform to the specific requirements of the Customer. This means low recurring costs with efficient manufacturing, assembly and testing processes optimized for rapid time-to-market.
The weight of the Triton-X Heavy platform will range from 130 to 200 kg with a payload capacity of up to 90 kg.
In clean ISO8 class production premises, G.L. Electronic participates in the development of the Triton-X Heavy platform by providing the complete manufacturing of all cable harnesses, including their design and testing. These harnesses group the power, signal, sensor, communication cables and all necessary sensors.
"Subsequently, we plan to supply cable harnesses for all future Triton-X platforms, within the framework of a "long term business relationship" with OHB LuxSpace" adds G.L. Electronic Managing Director, Luděk Graclík.
Currently, the company is purchasing material for production and further preparations are underway. The entire Triton-X concept follows the New Space approach enabling fundamentally lower costs of harness parts and materials, as well as their easier availability on the market, which increases the efficiency of serial production for a shortest time to market. As such, Triton-X opens up new perspectives and creates space for commercial applications.
The Triton-X platform is expected to be ready for commercial use by mid-2023.
Source: G.L. Electronic